CBendix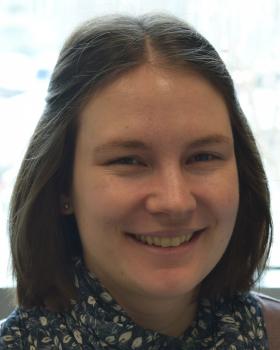 Email:
claire_bendix@berkeley.edu
PhD in Plant Biology, University of California, Berkeley, 2015
BA in Biological Sciences, University of Oxford, 2009
I'm working on a new project in the lab focused on citrus greening. 
Bendix C, Marshall CM, Harmon FG (2015) Circadian clock genes universally control key agricultural traits. Molecular Plant 8(8):1135-1152.
Marcolino-Gomes J, Rodrigues FA, Fuganti-Pagliarini R, Bendix C, Nakayama TJ, Celaya B, Molinari HG, Harmon FG, Nepomuceno A (2014) Diurnal oscillations of soybean circadian clock and drought responsive genes PLoS ONE 9: e86402. doi:10.1371/journal.pone.0086402
Bendix C, Mendoza J, Stanley DN, Meeley R, Harmon FG (2013) The circadian clock-associated gene gigantea1 affects maize developmental transitions. Plant, Cell & Environment, 36:1379–1390. 
Mendoza J, Bendix C, Meeley R, Harmon FG (2012) The homeologous Zea mays gigantea genes: characterization of expression and novel mutant alleles. Maydica 57:252-259.
Li F, Pignatta D, Bendix C, Brunkard JO, Cohn MM, Tung J, Sun H, Kumar P, Baker B (2012) MicroRNA regulation of plant innate immune receptors. PNAS 109(5):1790-1795.